Bonanza Boards
Get Novelty, Lighted, Bonus Boards, Big Pic and More – There The Hottest Thing In Gaming Yet!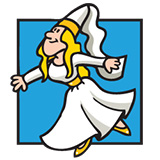 Bonanza Boards – whether they are lighted, hold removable prize items from suitcases to treasure chests or simply offer a variety of pick and bonus fun – give your players the kind of excitement that keep's 'em playing.
Bonanza Press offers a wide range of Bonanza Boards including our hot new Novelty Boards, the ever popular Big Pics and Bonus Boards and exciting Lighted Boards. There are plenty of open release Bonanza Boards you can choose with both window tickets and Chips, so you'll always be able to find the one that's right for your players. And you can also order custom Bonanza Boards in any structure or payout – just ask!
So get in on the action. Call your distributor today and tell them you want Bonanza Boards. Or contact our sales team now for help locating a dealer.