New & Exciting
Exciting New Game Concepts And Exclusive Custom Games – to keep your players playing!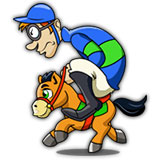 At Bonanza Pull-Tabs, Inc., we've been creating exciting games for over 30 years – from Chips, the first round ticket to Flashboard Bingo, the first Board game built on Bingo to Novelty & Lighted Boards, the first removable prize boards with flashing signage.
You'll always find what's new and hot at Bonanza, so check out our latest Top Selling Games. And remember, we can always build Custom Games just for you!
Call your distributor today and tell them you want Bonanza Pull-Tabs, Inc. game today. Or contact our sales team now for help locating a dealer.