About Bonanza
Bonanza Press – A Vision For Fun & Profitable Gaming Products Where Everyone Wins!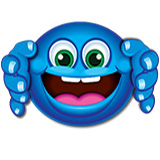 Bonanza Press has been creating and manufacturing high-quality, entertaining and profitable charitable and social gaming products for over 30 years. Bonanza games are used throughout North America, backed by our recognized creative team, our knowledgeable sales staff and a ton of people who love what they do and love serving our customers. We are proud of the fact that we are made in America and always will be.
As a manufacturer of charitable and social games, Bonanza Press wants your organization to be successful. It's good for you and it's good for us. We're proud of the fact that our products – while no cure for cancer – are a source of financial support for charities and civic organizations across the United States – from the Elks to the American Red Cross to local Little League teams to all manner and sizes of Church, civic groups and even some commercial enterprises.
So, can games like Chips and window tickets really make you profit? Consider this, according to the current NAFTM (National Association of Fundraising Ticket Manufacturers) annual report, charity game operators netted over $1 billion from charitable gaming activities on gross receipts in excess of $4.5 billion. To put it on a smaller scale, every $100 your organization collects selling 25¢ tickets will mean on average $65 to your organization.
To help you get the most from your charitable gaming efforts, we've pulled together some guidelines:
Learn More

Tickets
Payouts and Accurate Pay
Counterfeit Detection and Security
The Bonanza Press "Everyone Wins" Approach
Here at Bonanza Press we live by seven very simple Rules of the Game:
Fair Play. Every Bonanza Press game is designed to have an ideal balance of winners vs. profits.
Great Creative. Bonanza Press games always combine engaging creative, eye-catching design and super packaging.
Player Focused. Bonanza Press games must be built for the long haul – to keep players coming back and increase profits.
Safe and Secure. Each and every Bonanza Press game is warranted to be fair, accurate, secure and error free.
Quality + Value. Bonanza Press games must give customers great entertainment, convenience and revenues – at a fair cost.
Super Service. Bonanza Press games must be built to meet customer needs – with timely production and delivery.
Everyone Wins. Distributors, customers, their causes and Bonanza Press must profit from each and every game.
That leads us to our Bonanza Press Vision:
We give distributors, charitable organizations and all our customers a way to raise money and profit by providing high quality, creative games where EVERYONE WINS.
Order your favorite Bonanza Press game today. Call your distributor and tell them you want a Bonanza Press game. Or contact our sales team now for help locating a dealer.